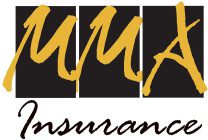 WE ARE FEATURED ON THE PICKERINGTON AREA CHAMBER OF COMMERCE'S WEBSITE. TAKE A LOOK.
OUR BRAND NEW MEMBER SPOTLIGHT, THAT'S WHAT'S HAPPENING!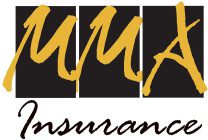 Member Spotlight: Tell us about your company's mission and values.
MISSION STATEMENT: 
To provide superior advice and service, placing a premium on Client Satisfaction, with protection and growth of their assets.
CORE VALUES: 
Clients' needs is the focus of our business. 
How do you stay engaged with trends that you see in your industry?
Professional Designations, CE, and professional groups. 
What is one thing your business is known for, over your competitors?
We provide the coverage our client's needs, at the best value. 
Has Your Business Won Any Awards? (if so, what are they?)
PACC Business of the Year, 3 Time 5 Star Award winner as the top agency in Central Ohio, as seen in Columbus Monthly Magazine. 
What advice would you have appreciated hearing when you first started your career?
Be patient it is a marathon, not a sprint. 
Tell us how you achieve work/life balance and how you share that with your team.
Do what makes you happy, life is short. You only get to live this life once, make the most of it. 
Tell us an interesting and fun tidbit about your business (e.g., your company mascot or pet, a fun outing your company held, the unorthodox way your leadership team brainstorms, the unusual ways your team communicates, etc.).?
We meet every week to discuss what we can do be a better organization for our staff and clients. 
What's the favorite lunch food of you or your team?
Pizza
What special event does your business have coming up?
MMA Insurance presents Family Fun Day on 8-20-2016
That's right. We are hosting our 1st MMA Family Fun Day at Victory Park 8/20/2016. We are lining up several area businesses to come down and pass out free goodies to all the families that stop out. We have a commitment from the Columbus Crew too. Be sure to stay tuned. We will be posting all of our updates on our social media pages to include Facebook, Google+, and LinkedIn.