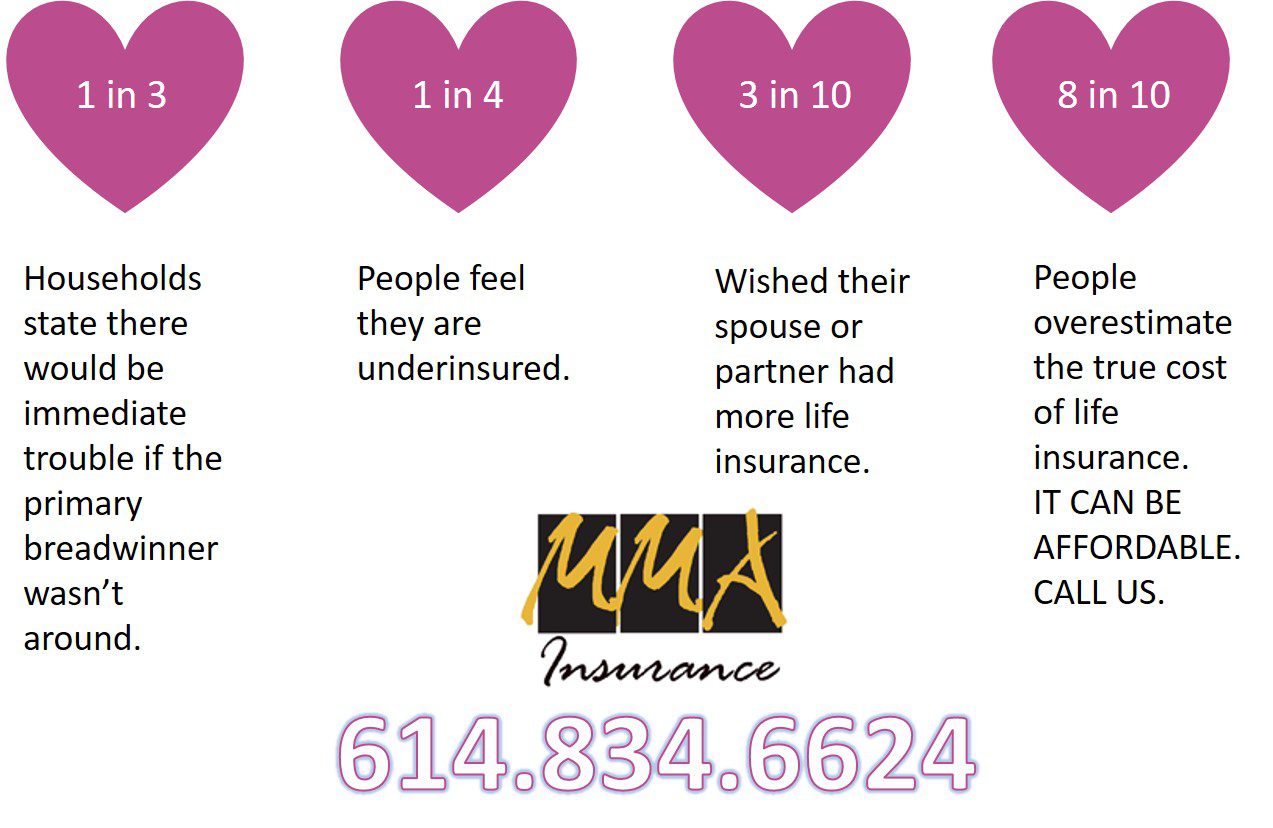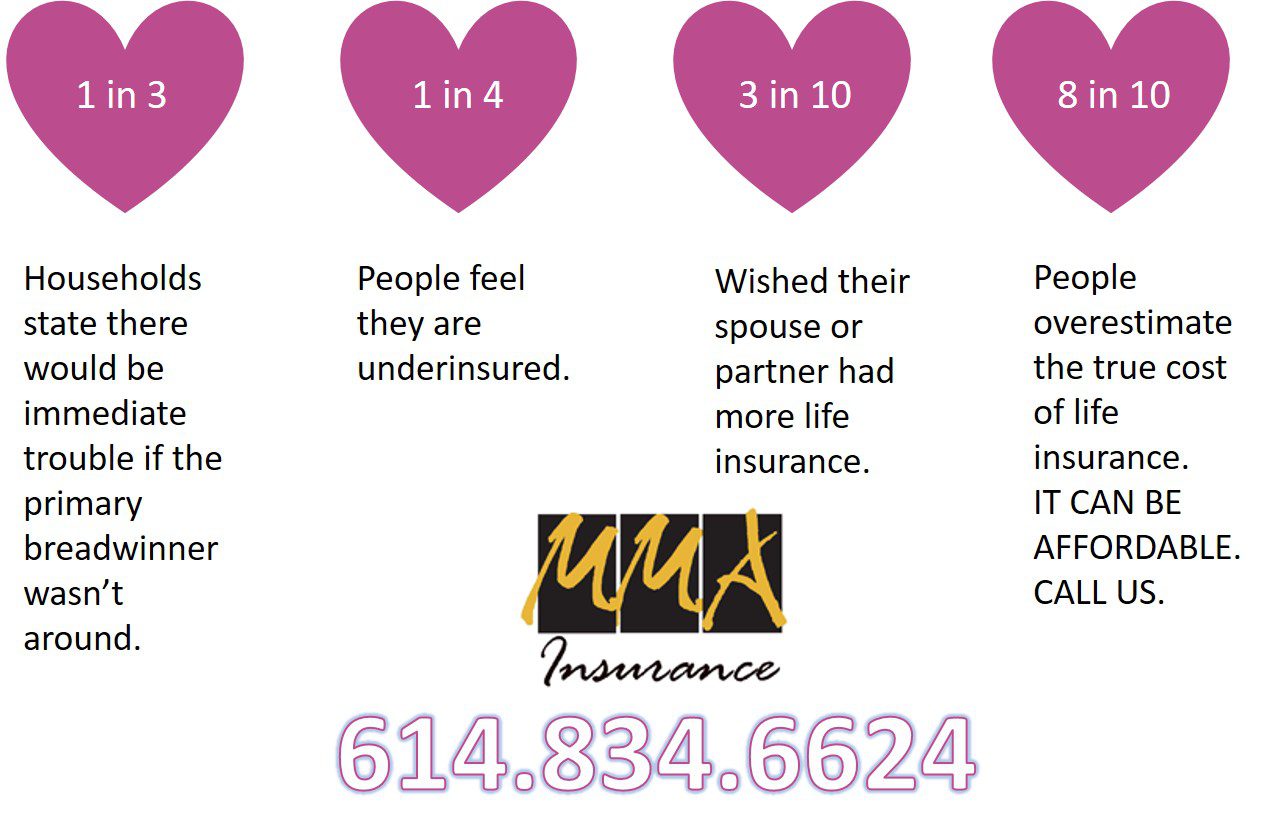 Say "I ♥ You" With Life Insurance
Life insurance is a simple act of love. Why Life Insurance? Simply put, Because your family is worth it. Life insurance is about taking care of your loved ones. Life policies are designed to help with with paying off your debts, they help cover funeral expenses, it helps provide for loved one's education AND most importantly, life insurance helps with providing for your family, in case of death.
How can Life Insurance protect you? Check our interactive graphic, by clicking this link.
Individual Life Insurance – Pickerington and New Albany, OH – MMA Insurance Agency | Pickerington and New Albany, Ohio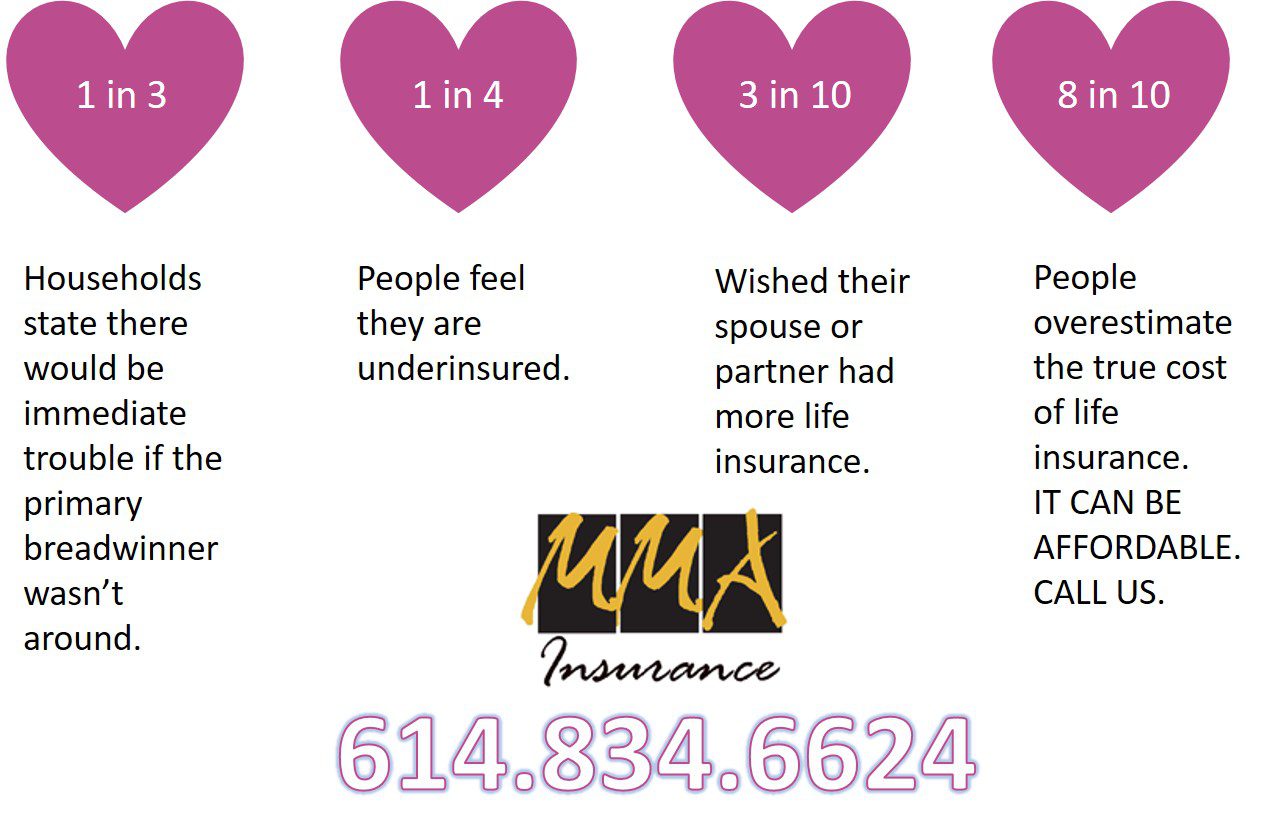 Are you ready for your free quote? Give us a call.
staff@mmains.net
MMA Insurance Agency offers comprehensive life insurance in the Greater Columbus area, including Pickerington, OH, New Albany, OH, Columbus, OH, Canal Winchester, OH and Reynoldsburg, OH.
#MMAInsurance #Pickerington #NewAlbany #IndependentAgent #ChoiceMatters #MarkMatthews #RickLaVeer #JeffMetzger