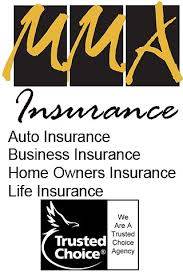 Generally speaking, when you buy direct you cut out "the middleman" – a retailer who buys wholesale from a manufacturer. They mark up the product's price and sell it to you.
In this day and age there are plenty of "direct writer" insurance companies out there. These companies "cut out the middle-man" by selling direct to you, rather than through an agent. However, while you may think you are saving money by going direct, that typically isn't the case.  Moreover, by dealing direct with an insurance company, a consumer takes on a level of risk that they may not realize even exists.
We, at MMA Insurance are your legal representative – your agent – to the insurance company.  We are licensed by the State of Ohio and carry the fiduciary responsibility to be your advocate. We put your interests first over and above ours, or the insurance company.  We work for you!
Choosing an independent agent for your insurance needs benefits you! As an independent agency, we are able to work with several companies and we can customize the best coverage for your home, auto and more at the most cost effective rates!
We have the ability to quickly check prices and coverage with several different insurance companies.  Rates vary widely.
MMA Insurance is a one-stop-shop for all of your insurance needs. We don't just offer one line of insurance, like auto insurance. We also offer homeowners, renters, umbrella, health and life insurance, business insurance etc. Call us – at no cost to yourself – to handle all of your insurance in one place.
Insurance is a complicated subject.  It is our business to understand it, and communicate it to you so you understand it completely. Even if you understand insurance thoroughly you can get tripped up:  The industry is regulated on a state-by-state basis.  Move from one state to another and you'll find that the coverage may look the same at first glance, but on closer examination things work a bit differently (very differently, in some states).
Coverage doesn't just vary from state to state, it vary from company to company within the same state.  It is our responsibility to find the right coverage for you at a price you can afford.
With an independent agency, there are certain services and protections you are going to get that a direct-writer insurance company simply cannot provide.
Please give us a call today.