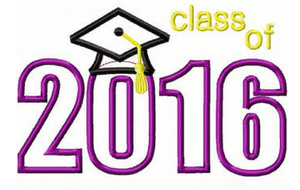 It's that time of year…graduation time. This is the crowning moment in any teenagers life, graduating high school. And as many of you as parents can attest to, it is not without hard work and perseverance from both your children and you. So, to recognize this great achievement, what better way to do that than have a graduation party? Something that you, your child, their friends, and the rest of the family can do to celebrate.
Now the question is, what is covered under your homeowners insurance? The answer is, it depends.
Q: What if someone trips and falls or gets hurt otherwise?
A: Although each policy varies from coverage and the limits, if someone is injured on your property, you have medical payments and liability coverage on the standard homeowners policies, which protect you in this event. If you are not sure, you should check your policy or call us to review it with you.
Q: What if I am away, and my kid throws a party on their own?
A: As the owner of the house, it doesn't matter if you are there or not there. If someone gets hurt on your property, or was drinking at your house, you could be held responsible. Depending on the situation, the liability coverage of your homeowners may come into play here as well to protect you.
Q: What else can I do to protect myself?
A: In today's litigious society, we recommend to take as much liability on your homeowners as you can and take an umbrella policy as well, especially with children in the house. They are covered under your policies as a resident relative of your household as long as they are living there. An umbrella policy is additional liability coverage for your home, dwelling & auto policies in the situation that you exceed your current policy coverage.
For less than the cost of a cup of coffee a day, most people can purchase a Personal Umbrella Policy with a limit of $1,000,000 possibly $2,000,000 or even $5,000,000.
It is also important to review your current coverage to see what you have. If you are unsure, give us a call.
Also, it is a good idea to have an agreement with your child. Let them know the implications of their choices and how it can affect you as well. This way, everyone can enjoy the party and celebrate what really matters, your child and their great accomplishment!
Congratulations to all of the Graduates of 2016!