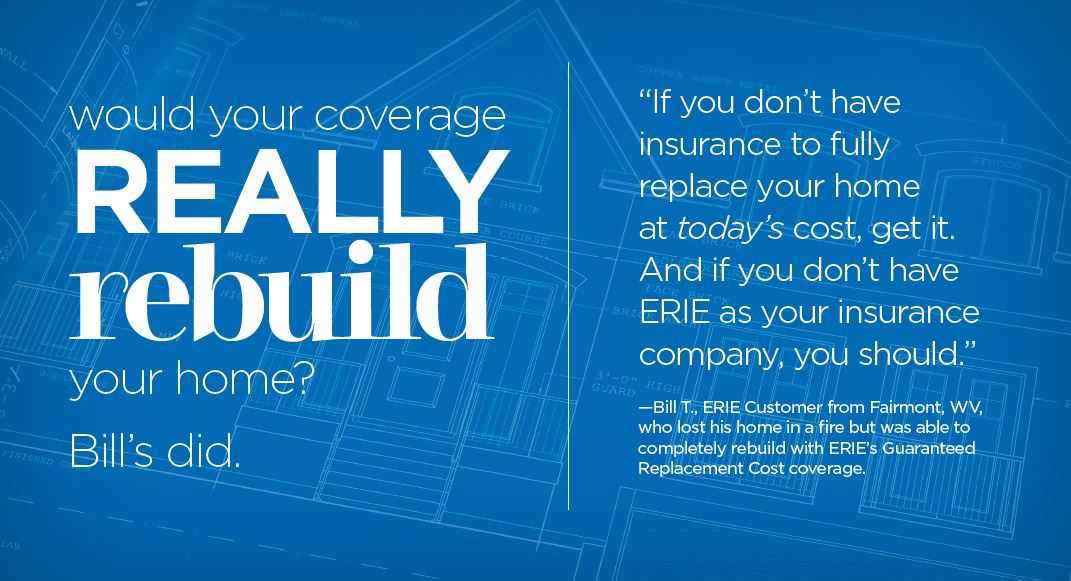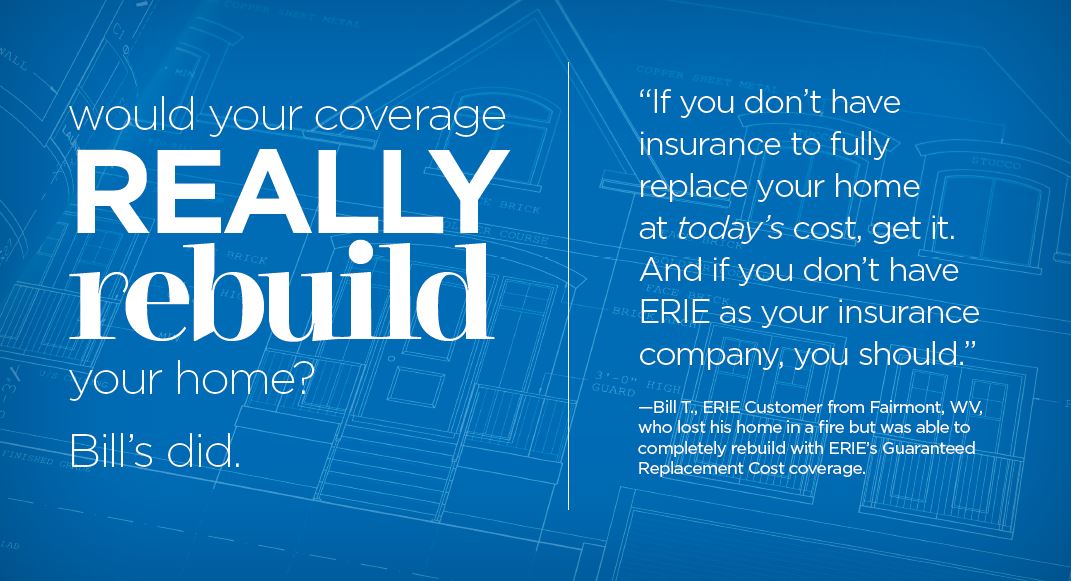 Rebuilding Your Home to its Former Glory at Today's Costs
Would your home insurance coverage REALLY rebuild your home in the event of a
catastrophic event? Did you know there is a difference between Replacement Cost
coverage and GUARANTEED Replacement Cost coverage?
Worrying about a devastating event to your home is frustrating enough. Erie Insurance offers a Guaranteed Replacement Cost coverage in their ErieSecure Home insurance policy. Guaranteed Replacement Cost Coverage is simple. If your home is destroyed by a catastrophic event, Erie Insurance will pay an unlimited amount to get you back to where you were, before the incident occurred.
Contact us today to make sure your home is fully protected.
The call is simple – 614-834-6624 and the quote is free.
Erie has a good read here – What is Guaranteed Replacement Cost? (erieinsurance.com)
#MMAInsurance #Pickerington #NewAlbany #ErieInsurance #AdviseAndEducate
*Guaranteed Replacement Cost applies to dwelling and requires home improvements over $5,000 to be reported within 90 days. Coverage of costs to comply with laws or ordinances is subject to limits. Depreciation will be deducted until repair or replacement is made. Give us a call for more info. ERIE offers multi-policy discounts up to 25%, depending on your state, when you insure your auto and home together.