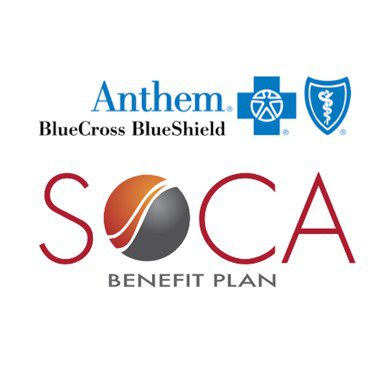 The SOCA Benefit Plan –
Save 20 – 25%
The SOCA Benefit Plan is a self-funded solution for small employers and sole proprietors. The SOCA Benefit Plan is a multiple employer welfare arrangement (MEWA) that lets eligible businesses join together to share in the overall claims risk. By being part of a large, self-funded pool, they receive financial protection backed by Anthem's stop loss coverage.
In addition to financial protection, this plan offers:
Competitive rates.
Fixed, predictable monthly payments.
A variety of plan designs.
Anthem's broad Blue Access PPO provider network and Essential Rx drug list.
Coverage for claims run-out/terminal liability coverage.
Expanded wellness offerings.
Exclusive rates and plan options including vision, life, disability and more!
Contact Jeff Metzger to get started – 614-834-6624
jeffm@mmains.net