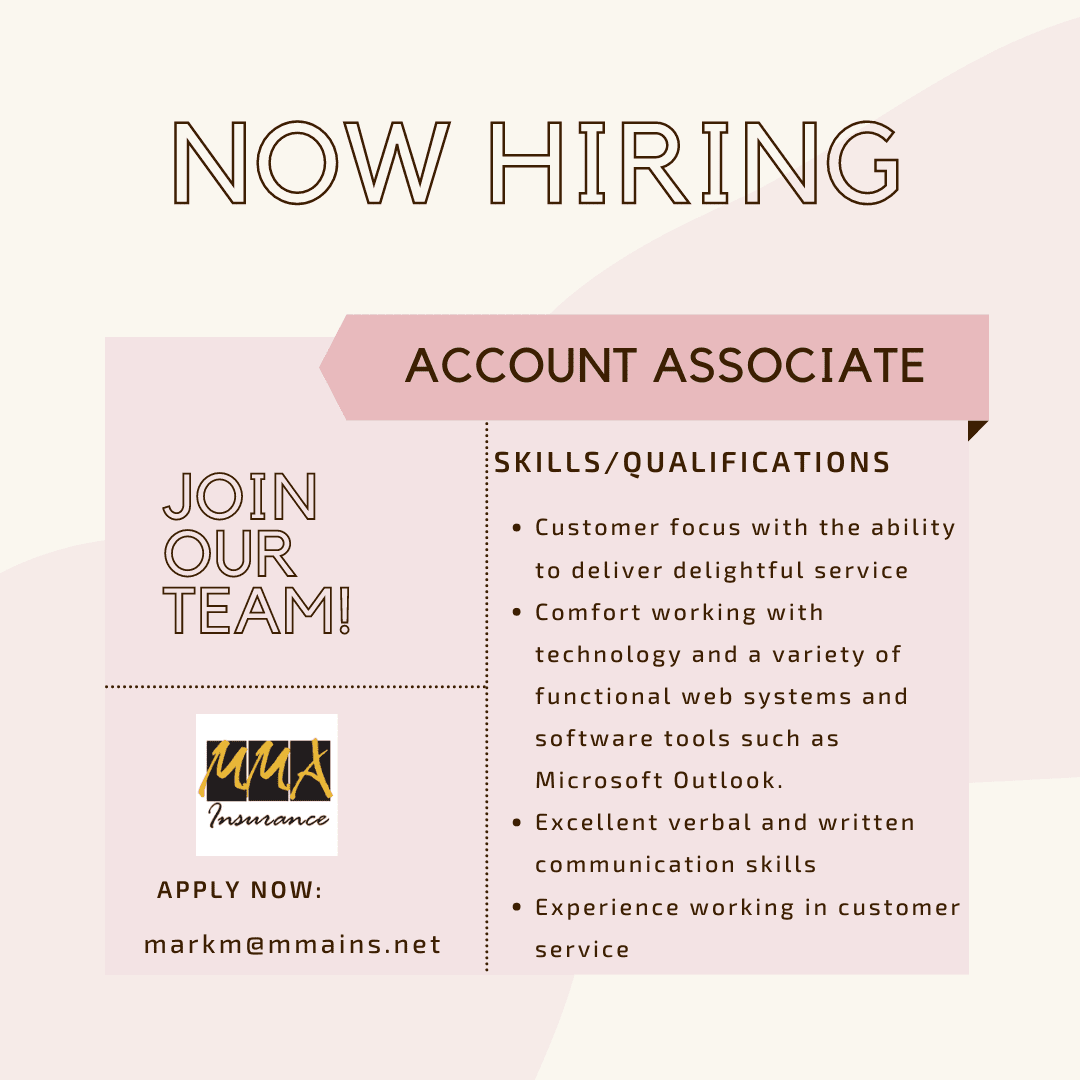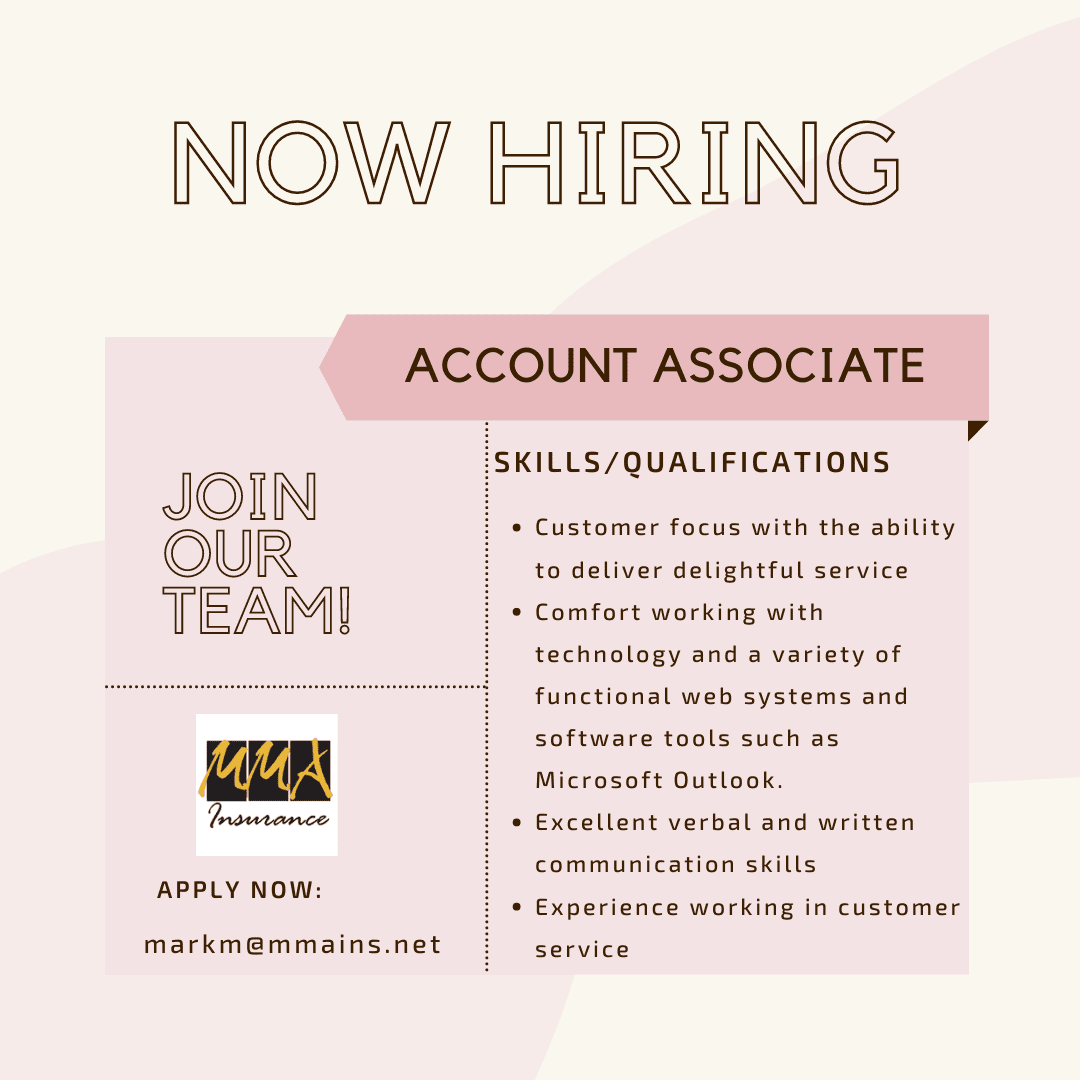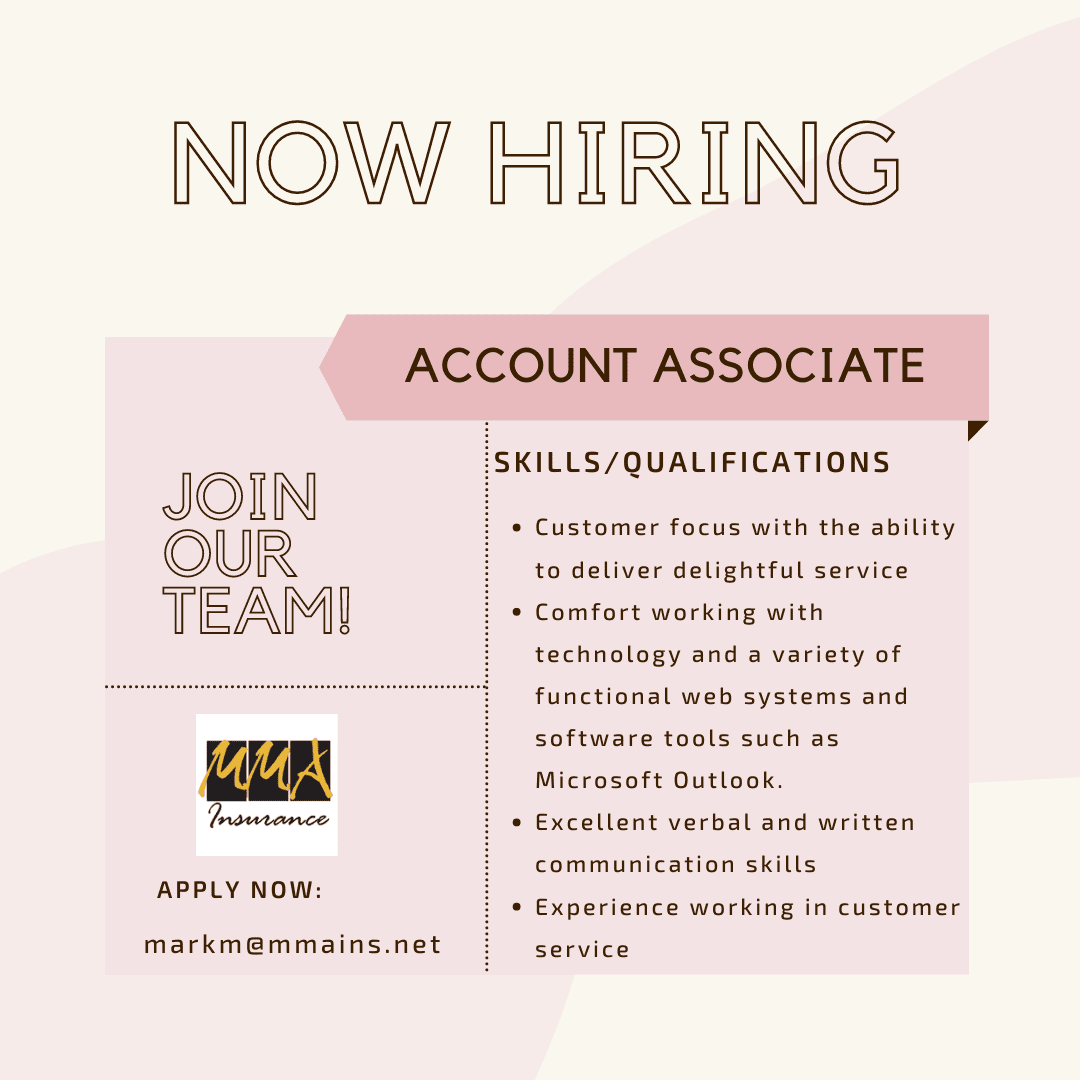 WE ARE HIRING!
Position – ACCOUNT ASSOCIATE
As part of our team your overall responsibilities will be to ensure our customers receive timely and quality service, troubleshooting client service needs and assisting in the management of our clients' insurance policies.
SKILLS/QUALIFICATIONS
• Customer focus with the ability to deliver delightful service
• Comfort working with technology and a variety of functional web systems and software tools such as Microsoft Outlook.
• Excellent verbal and written communication skills
• Experience working in customer service
WE OFFER
• Industry competitive wage, Retirement plan, Health & Dental Insurance
• The opportunity to work on a great team in a flexible, vibrant, entrepreneurial environment
TO APPLY
Please send us your resume: markm@mmains.net