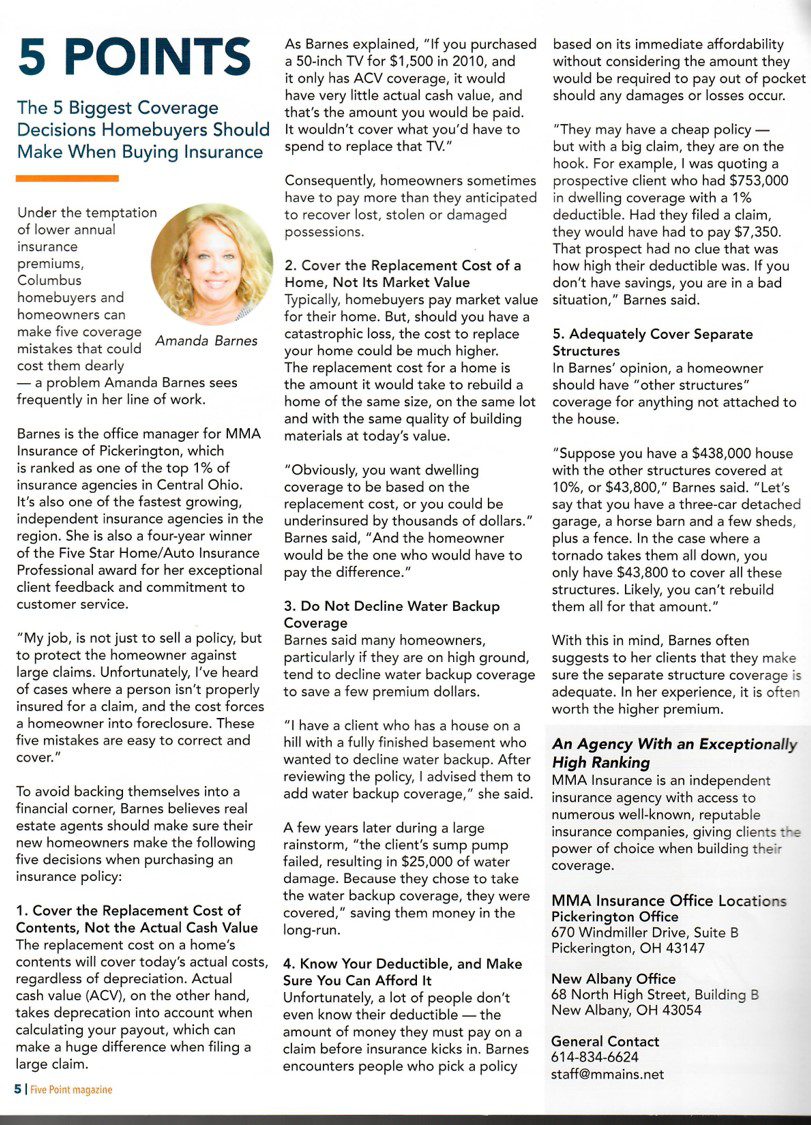 In addition to being a 4-year winner of the Fivestar Professional Award, our very own Amanda Barnes has an article in the Five Point Columbus magazine, discussing coverage decisions homebuyers should make.
Her key points include:
Cover the replacement cost of personal property, not just the Actual Cash Value
Cover the replacement cost of a home, not just its market value
Don't decline water back up
Know your deductible and make sure you can afford it.
Make sure your separate structure coverage is adequate.
#MMAInsurance #Pickerington #NewAlbany #IndependentAgent #ChoiceMatters #MarkMatthews #AmandaBarnes #FiveStarProfessional