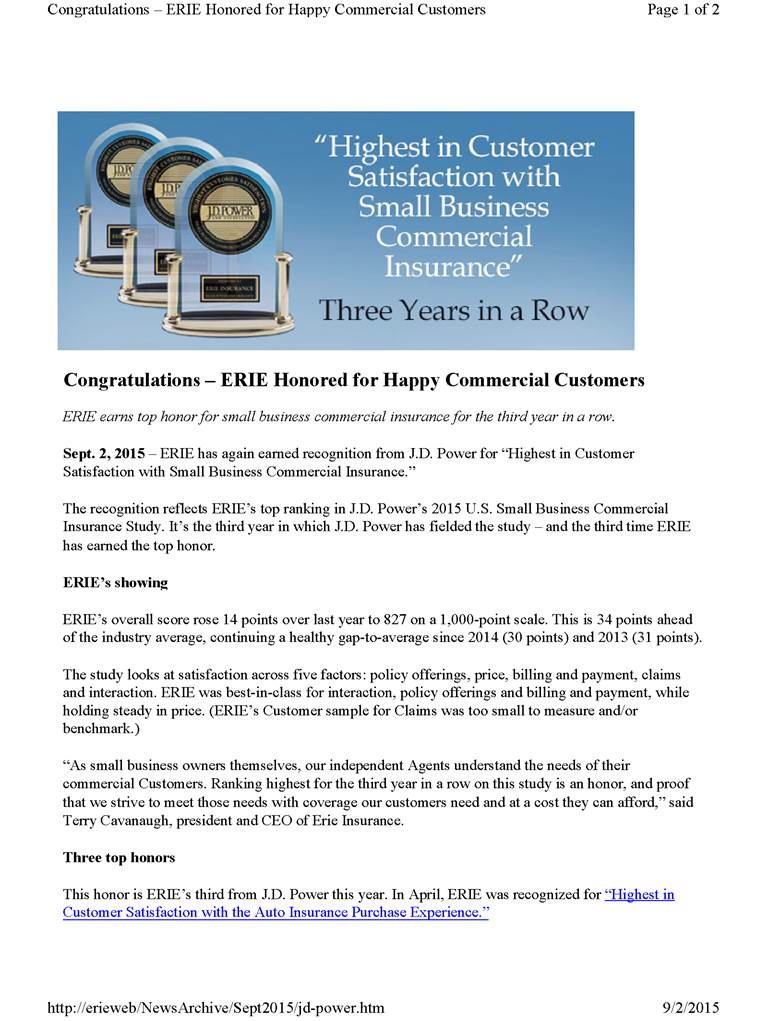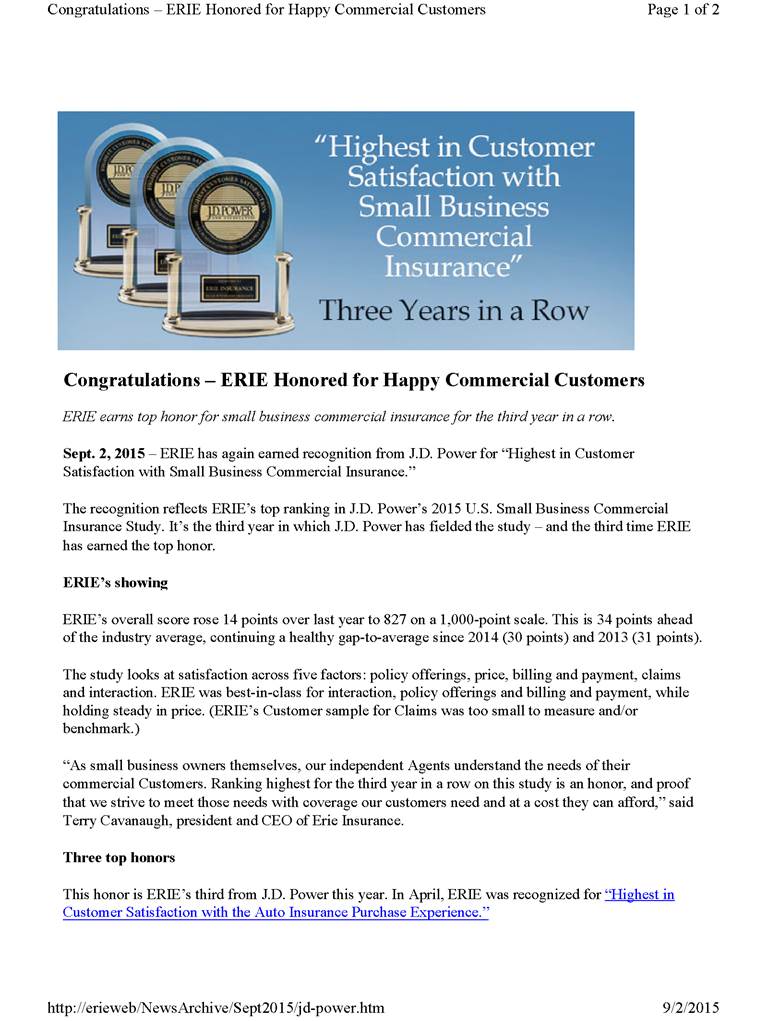 ERIE Insurance earns highest honors for consumer satisfaction for the third year in a row. On Sept. 2, 2015 – ERIE earned recognition from J.D. Power for "Highest in Customer Satisfaction with  Small Business Commercial Insurance." It's the 3rd year J.D. Power has fielded the study, oh…and…the 3rd time ERIE has earned top honor.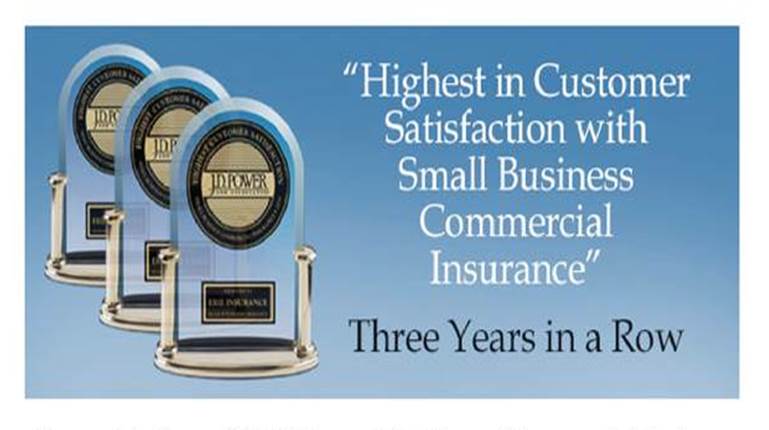 The study looks at 5 factors – what's offered in a policy, price, billing/payments, claims and interactions. You guessed it, Erie was best in class for interaction, policy offerings and billing and payment. Erie Insurance scored 827 in 2015, up from 813 in 2014. The industry average was 793 in 2015.
Terry Cavanaugh, President & CEO of Erie Insurance, states, "As small business owners themselves, our independent agents understand the needs of their commercial customers. Ranking highest for the 3rd year in a row, on this study, is an honor and proof that we strive to meet those needs with coverage our customers need and at a cost they can afford."
With more 5 million signed policies, Erie Insurance Group is the 11th largest homeowners insurer and 12th largest automobile insurer in the United States based on direct premiums written. It also is the 16th largest property/casualty insurer in the United States based on total lines net premium written, according to A.M. Best Company, which gave the company an A+.