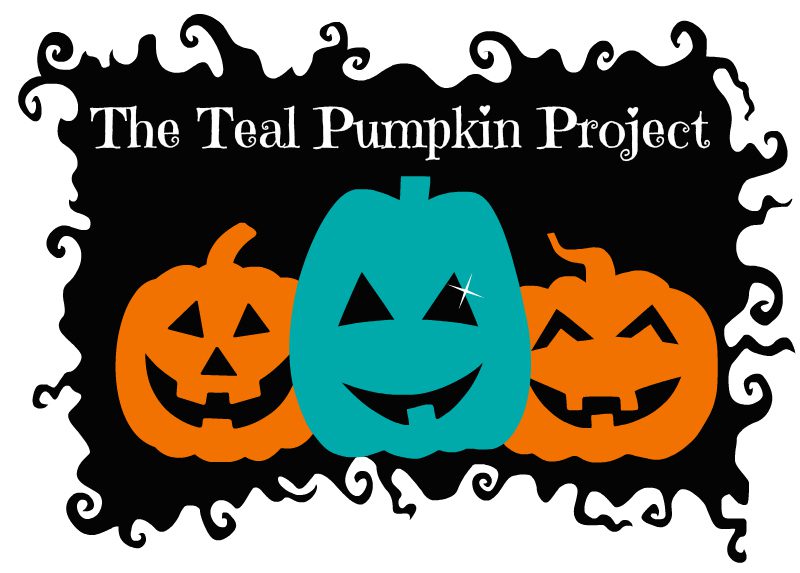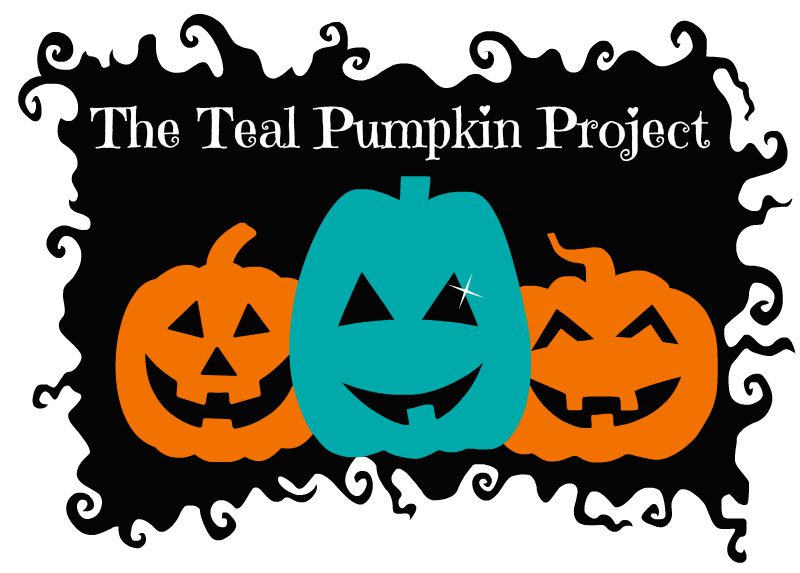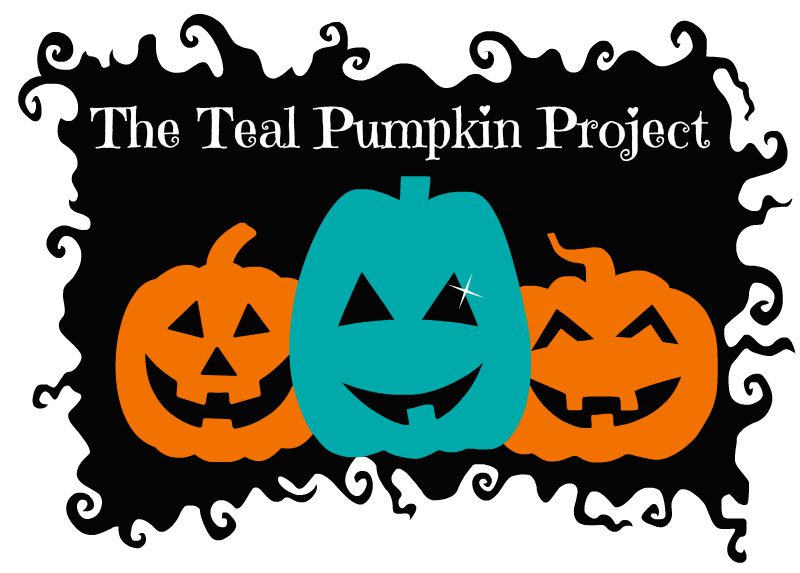 What is the Teal Pumpkin Project?
The Teal Pumpkin Project helps raise awareness for kids & adults with all types of food allergies. Kids with food allergies are often left out of the fun, unable to enjoy a tasty treat at holiday functions or even during Trick or Treat. The Teal Pumpkin Project is raising awareness to try and change that.
Can you believe this is becoming a worldwide movement? Last year, all 50 states & even 14 other countries participated in creating a safer & happier Halloween for many trick-or-treaters. One in 13 children in the US have at least one food allergy. It takes just one person to advocate the importance of food safety. It takes just one neighbor to offer a non-food treat such as stickers, bubbles or any other non-food toy. Let your neighbors know you offer non-food treats for their ghosts, goblins, superheroes and princesses by placing a teal pumpkin on your porch.
Believe it or not, kids don't just like non-food treats. They love them! How fun are glow bracelets? Let the kids wear them while they are trick-or-treating around the neighborhood. This helps keep them visible as the sun goes down. Pencils and stickers last long after the hype of Trick or Treat and long after the candy runs out.
Check out http://www.foodallergy.org/teal-pumpkin-project online. In the yellow tab at the website is a "downloads" tab. This helps explain the Teal Pumpkin Project and offers several great printable resources for helping to educate your family & friends.
Once you have your printable resources and teal pumpkins ready, get out there & help advocate. Use the hashtag #tealpumpkinproject to help spread the word.