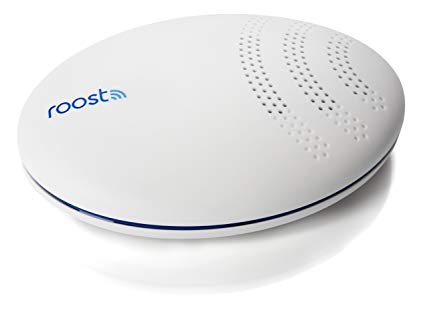 We're currently offering our clients an opportunity to take part in a Roost smart leak and freeze detector pilot. It requires you to have a smartphone & wi-fi in your home. The purpose of the detector is to help you detect a water event in your home. It also monitors changes in temperature and humidity. Installation is simple; place near your sump pump or water heater. MMA Insurance has a vested interest in you. We believe this detector can be successful in helping you avoid or minimize damaged caused by water or temperature changes. We'd be happy to register you, for your free Roost Smart Water Leak and Freeze Detector, to be mailed directly to your home.
Once you have been registered, you will receive the device through the mail in about 7-10 business days. With the device, you will find installation instructions. For a speedy set up, please follow the instructions included. The instructions will ask you to download the app, place the device near where water damage could occur & test the device.
We, at MMA Insurance, all have a Roost detector installed in our homes. We've been using it for months now, with great success. If the device senses a change in temperature or humidity or water, your will receive an alert on your smartphone.
Please let us know if you are interested in receiving your free detector, along with whether you have an Apple or Android device. We look forward to hearing from you.